"Why should I hire you if I can just figure it all out myself?" This is a common question we've heard when we talk about why you should outsource your marketing.
And that's a great question. This might not apply to EVERY business. But most small businesses that are struggling to juggle everything are going to want to hear this. So here are 5 reasons we think it's time for MOST businesses to outsource their marketing.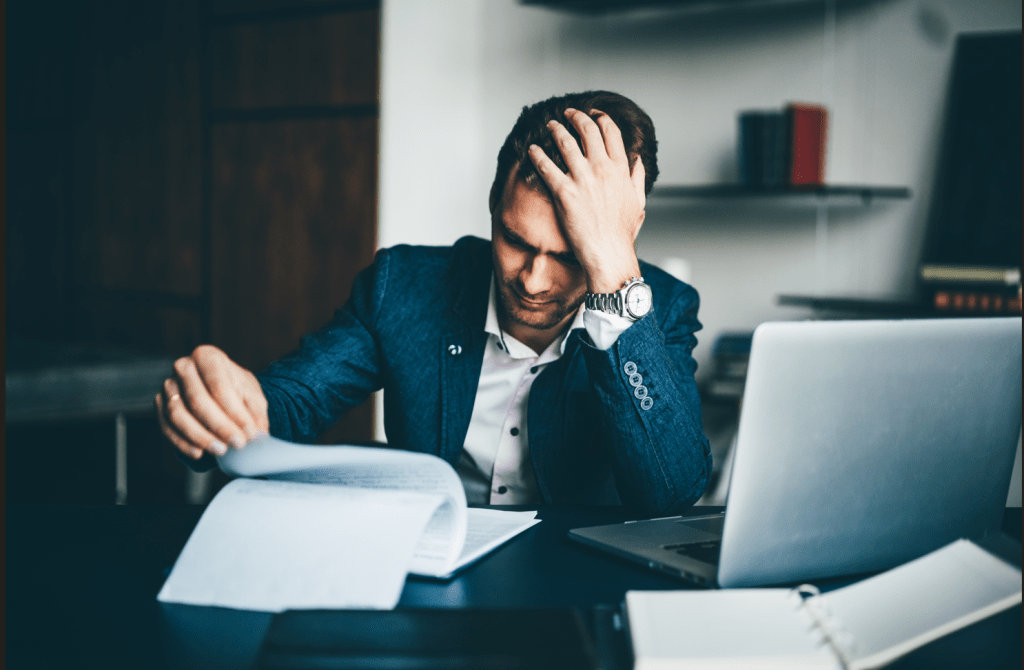 ---
5 Reasons to Outsource Your Marketing
1. You're Juggling Too Many Things
When you have to do everything yourself, two things often happen:
You can't perform every task at a high level because you're too busy trying to do everything, so often you're unable to give the necessary attention to all aspects of your business; OR
You forget about or give up on trying to do everything, so things like marketing fall by the wayside because you don't have the time to dedicate to it.
If you see yourself in either or both of those situations, you're not alone. You're just juggling too many things, like this business owner.
2. You're Focused on the Short Term
Like all good things in life, marketing takes time. And that time is a commitment you make to really invest in your business. But most business owners are often just trying to get through the next day, the next week, or the next month. And when it comes to marketing, this mindset is doomed to fail. Why? Because you're focused on just the short term. It's time to change your focus.
How do you start thinking with a long-term perspective? Since marketing strategies need regular planning and constant attention, you can start seeing results over time. Unfortunately, it is a rare business owner who can dedicate enough time to create a long-term plan specific to marketing.
That's why many business owners will throw ideas at the wall and hope for the best. But this rarely works, if ever. And that's why outsourcing your marketing to a team with the time can prepare your business to be successful over the long term.
3. You're Losing Valuable Time
We often think of most things to purchase in terms of cost. How much is this lunch going to cost me? Am I going to have enough money to spend on my daughter's dream wedding? How many dollars did your spouse just spend on that boat?! But what about the cost of your time . . . ?
If you've noticed a common thread through all these points, is that in most cases, business owners don't have the luxury of time to dedicate to marketing. Ask yourself what all you could accomplish if you didn't have to do all or any marketing by yourself.
Or maybe you haven't spent much time on marketing, but it's something you wish you had time for. A great marketing plan takes time and effort to create. And we'd love to help you do that!
4. You're Limited to Only One Person's Knowledge
Now maybe you or someone on staff has some marketing experience. That's awesome! But what if you could multiply that knowledge? Together at Paragon Marketing Group, we offer more than 50 years of experience covering every aspect of marketing. Imagine what you could accomplish with so much more knowledge!
Let's say you don't have a background in marketing, but you're considering hiring a person in-house. Now, this isn't a bad solution, but consider the difference between hiring a full team of marketing experts as opposed to paying a single person a salary.
5. You Could Have So Many More Services at Your Disposal
Outsourcing your marketing truly does come with its perks. Consider all the additional services you could have employed for your business:
That's a lot of services! And you could have all of them at your disposal if you outsource your marketing to a full-service group like Paragon!
---
You now have 5 great reasons to consider outsourcing your marketing.
Now it's pretty natural to have doubts or uncertainties about moving forward. It's a big step. So as you have questions, talk to us. We'd love to discuss things further and find out how we can really take your marketing to the next level, and relieve that pressure you've been facing to do everything yourself.
You can contact us by visiting our website at paragonmarketinggroup.com or call us at 262-443-9092. We'd love to hear from you.
Want to learn more about this topic? Check out our podcast, the Main Street Marketing Podcast, on Spotify, Apple Podcasts, or your audio platform of choice.