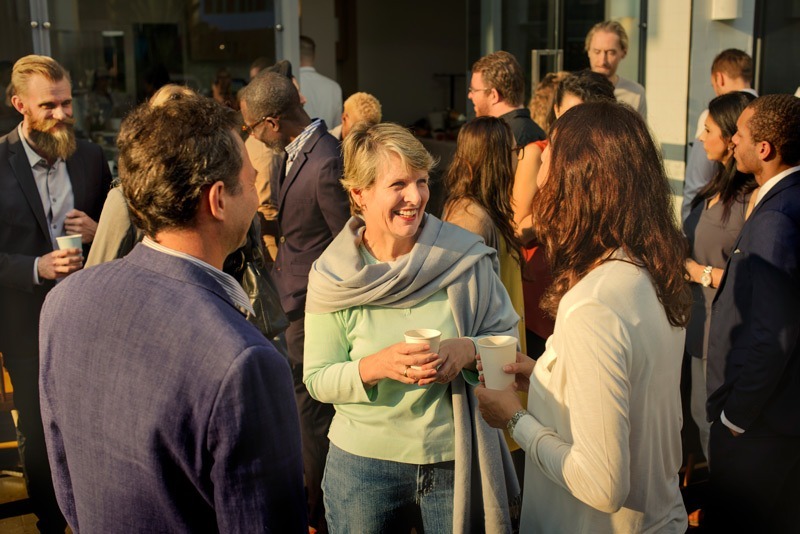 The sun is shining, the birds are chirping, and doors are opening! If the last year and a half has taught us anything, it's to appreciate quality time with those who matter. That's why now is a great time for event hosting. It will not only benefit your business, but also bring enjoyment to your customers. The best part is, you don't need to have a huge marketing budget to plan the occasion.
---
How Will Your Business Benefit from Event Hosting?
Here are 4 reasons event hosting can benefit your business today:
1. Provides Opportunity for Customer Interaction
According to a Salesforce Research study, 89% of consumers are more likely to make another purchase after having a positive customer service experience. Think about it, are you more likely to purchase from a company with whom you have a personal relationship? Or from a company that didn't make an effort to connect with you at all? When you establish that connection with consumers, you have the opportunity to create future marketing campaigns they'll want to attend.
By hosting in-person events, you have a wonderful opportunity to get to know your customers on a personal level with face-to-face interactions. The event doesn't always have to be extreme and out of the box. It could be a coffee and donuts, a table at your farmer's market, or an event with pizza and beer.
2. Builds Brand Awareness
Face-to-face interactions help boost your customer retention rate which can help with your brand awareness. Regardless of the event type, ensure your business's logo, brand colors, and apparel are visible and accessible. By plastering your logo on a banner for the occasion, your customers become comfortable and familiar with your brand. Don't be afraid to bring pens, tote bags, stickers, or whatever else has your company logo to give to consumers.
3. Generates Publicity And Leads
Hosting in-person events can help attract people outside of your customer base which can help you gain sales leads. Regardless of how big or small your business is, it's important to always promote your products and services. Local newspapers, coffee shops, and radio stations are typically willing and happy to work with you to promote your event, especially if it brings traffic to these resources and places. Don't be afraid to write a press release and send it to your selected contacts prior to the event.
4. Increases Your Revenue
Of course, ticket purchases for attending the event provides immediate cash flow, but there are other ways hosting an event can increase your revenue. By creating a space to connect with new and current customers, you have a great opportunity for people to purchase your products and services. If they do not purchase anything at the event itself, you at least created a connection to allow them to return to your business when your services are needed.
---
Regardless of how big or small your event is, bringing your customers and employees together in a social setting is a great way to build relationships and boost your business' SEO. If you have an event in mind but aren't sure how to promote it, call or message Paragon Marketing Group today! (262)443-9092