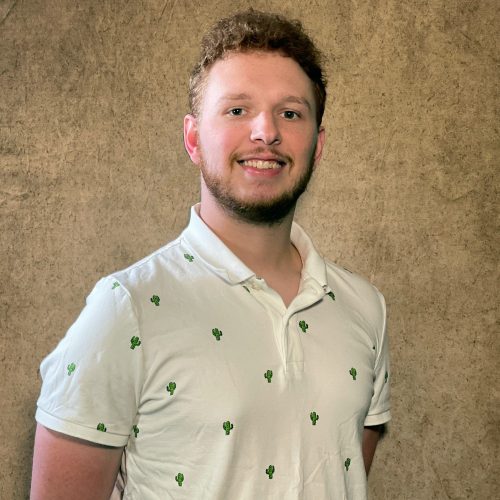 Nate Scherret has been drawing and designing things since he could hold a pencil. Throughout grade and high school, he always enjoyed art classes more than any other class. Nate started his college career majoring in art at UW Whitewater; a year and a half later, he transferred to WCTC, where he graduated with a degree in graphic design.
In August 2021, Nate started working as a graphic designer at Paragon. Since then, he has transitioned into web design and offered assistance with video work. In his own words, Nate said, "While I enjoyed the graphic design work I did in college, I truly found a love for design while working at Paragon. I'm able to express my creativity in so many different ways that it never feels repetitive."
Outside of work, Nate comes home to his puppy, Jrue, who is usually in desperate need of playtime. He grew up surrounded by many family members living close by, attending big family gatherings that included his parents, sister, cousins, aunts, and uncles, all of whom he still enjoys seeing at family gatherings to this day. In his free time, Nate enjoys designing and drawing characters, videoing, boarding, and playing games with friends. In addition, he likes watching movies and tv shows; he usually has one on in the background at all times.