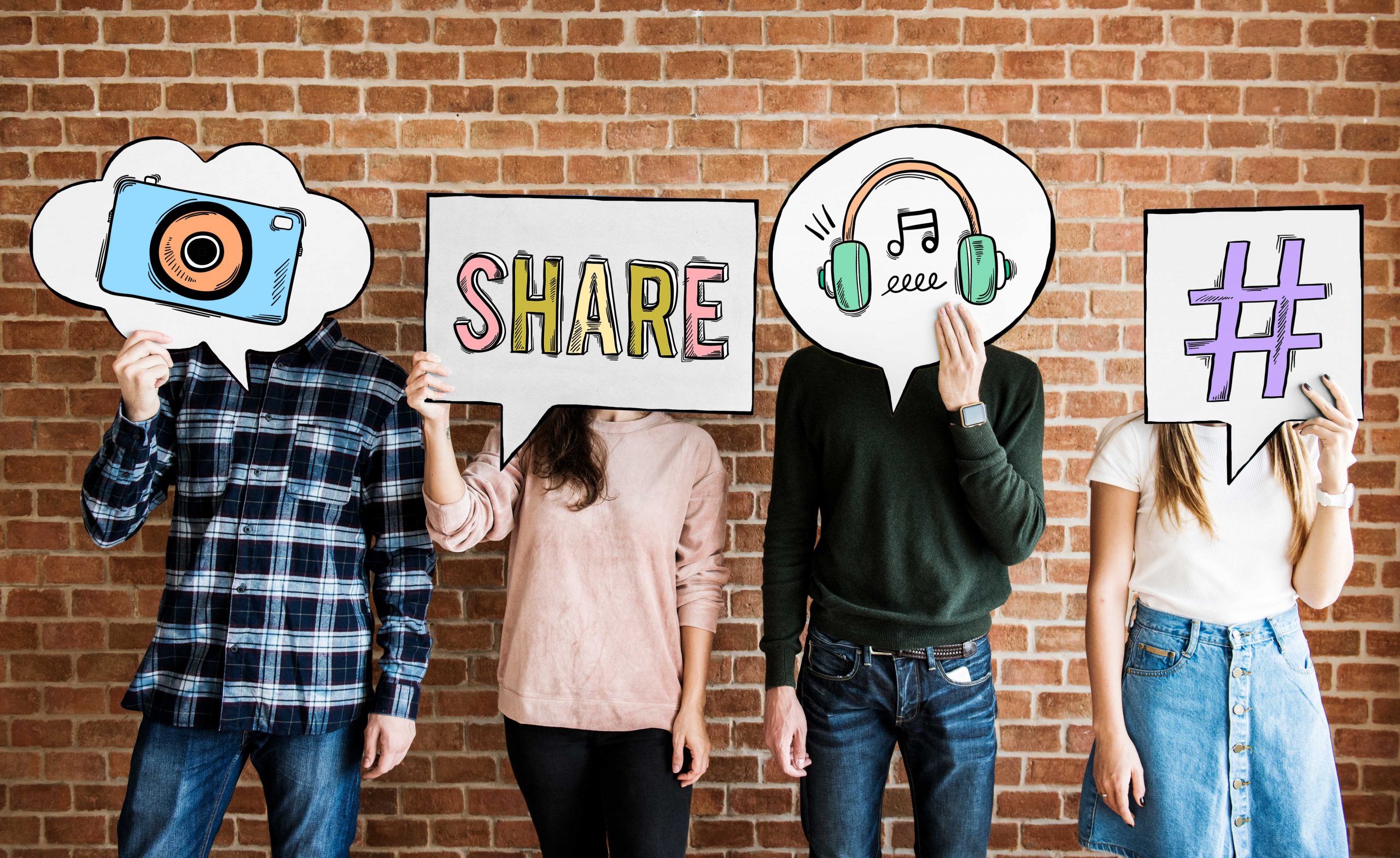 Many people have asked the question, "Why is social media important?" But it's no longer a question of if your business should be using social media, but which social media channels your business should use and why. Let us explain. Approximately 88% of marketers say that social media has helped increase their exposure. Keep reading to find out why implementing social media into your business' marketing strategy is important and how you can go about it.
---
Why Is Social Media Important?
Social media is an extremely useful tool because you can reach new and current customers. It's a way to communicate with them and establish a better relationship with them. It's a useful tool to post about a sale or promotion, updates about the office, or just promoting a new product! Most social media platforms now give you the ability to livestream or post a story that stays up on your profile for 24 hours which is perfect for if you have a limited-time sale or something quick to share with your audience.
---
Which Social Channels Should You Use for Your Business?
There are a few different things to take into consideration when picking out which social media platform to use.
1. Identify Your Audience
Who is your typical customer?

What is the age range of your customers?

Are they male or female?

What are they interested in outside of your service?
2. Define Your Goals
What do you want social media to bring to the table for your business? Do you just want to engage with your customers, use it as a way to sell your product, or use it as a way to provide customer service? Maybe it's all three. Make sure you're clear on what your goals are.
3. Find Your Audience
Once you have your demographic and goals defined, you can choose a platform. Which platforms are best for your demographic? Here are four of the main social media platforms and what their typical demographics are:
Facebook
The main purpose people use Facebook is to build relationships and keep in contact with friends and family. This is why it's a great place to build relationships with current customers and provide customer service. It also offers Facebook Ads to boost your business and promote it to your targeted demographic.
Instagram
Instagram is the second largest social media after Facebook. Since it's more visually-based, it's great for restaurants, retail, and beauty, it relies strictly on photos and videos to communicate. However, if your business doesn't fall into one of these categories, Instagram can be a great place for you to update your customers on what's going on around the office, post how-to videos, and you can create engaging graphics to post.
LinkedIn
LinkedIn is not only for older audiences like most people think; nearly 60% of LinkedIn users are between the ages of 25-34 years. This platform has a more narrow focus on job searching and networking. This is another great platform to let your connections know about exciting upcoming projects or that new logo you hung up in the conference room over the weekend!
TikTok
Since this platform only started in 2018, using it as a marketing tool is a fairly new concept, but a very exciting one. TikTok is solely based on videos that people create and the sky's the limit. You can post skits, how-tos, reviews, a "day in the life", etc. The average age of TikTok users is pretty even across the board with 25% being between the ages of 10-19 and 20% being between the ages of 40-49.
---
If social media marketing is something you want to tackle and become an expert on for your business, reach out to one of our team members at Paragon Marketing Group today. We're here to help. (262)443-9092