If you're reading this, chances are you've started a business, or maybe you've been a small business owner for the last couple years. And you know better than anyone that starting, much less marketing your startup business, is no easy task. You can't just perform one simple task. Owning a business means wearing a lot of hats, juggling a lot of balls, and maybe coming up with a better metaphor to express the challenges a small business owner faces.
Sometimes the to-do list of a startup business owner is so long, marketing might not seem all that important. With everything else you're supposed to manage, could marketing your startup really make that much of a difference?
At Paragon Marketing Group, we're passionate about marketing, so of course we could share many reasons why we believe marketing is a key ingredient to your startup's success. But don't take our word for it – the numbers speak for themselves.
---
Millions of Small Businesses Are Vying for Consumers' Attention
As of 2020, there were 31.7 million small businesses in the United States (Over 1 million were startups between 2019 and 2020 alone!) And guess what? Every one of those 31.7 million businesses want a slice of the customer pie. If you don't want your startup business to get lost in the shuffle of 30 million other businesses, there's something key you can do to build your brand and reach those potential customers with whom you want to share your message, service, or product. Come on, you know where we're going with this. Let's say it together: "Marketing!"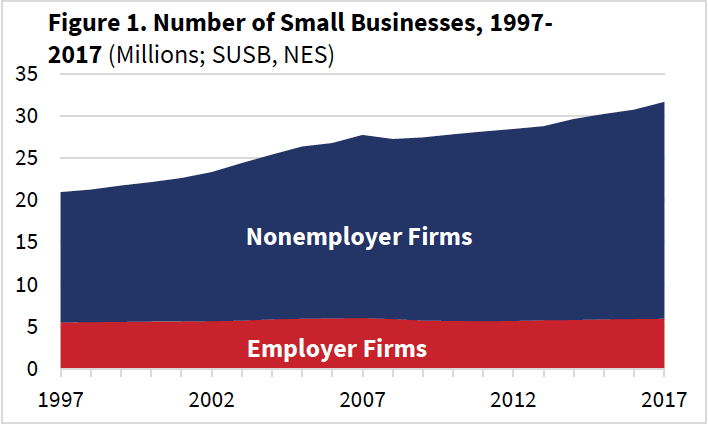 Source: U.S. Small Business Administration Office of Advocacy
---
Digital Marketing Is the Primary Mode of Communication between Small Businesses and Their Customers
In a survey of over 1,000 small business owners, results clearly indicated the top two modes of communication between businesses and their customers were email at 71.8% and Facebook at 60.8%. What does that mean? If you want to communicate with your customers, utilizing digital marketing channels could significantly boost the number of potential customers your business could reach. If you're just getting started, now is the perfect time to start marketing for your startup!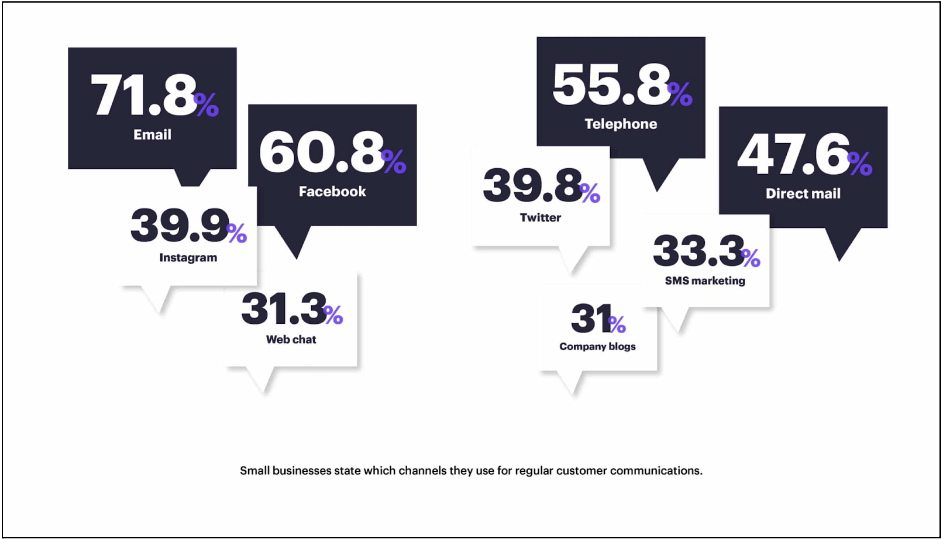 Source: Campaign Monitor
---
Marketing Your Startup Business Creates Authenticity in a Increasingly Distrusting World
According to a Havas Group report in 2021, almost 70% of consumers do not trust advertisements they see. Even worse? Those same consumers distrust 71% of brands. So where does authenticity fit in? Businesses without an established brand, say little or no social media profiles, lack of a website, minimal or no advertising, no testimonials – nothing to point to your business's legitimacy means that your business is hard to trust. In other words, how can customers believe your startup business can solve their problem or provide a solution when your marketing is nonexistent? The short answer: building trust with consumers starts with marketing.
Sources: Entrepreneur, MarketingDive, Havas Group
Okay, if you didn't know before, we're certain you understand now: marketing is essential for your startup. But let's face it, it's really hard to not get overwhelmed by the long marketing to-do lists. There's web design, and print marketing, and social media, and graphic design, and PPC, and SEO, and wait, what do all these acronyms mean, and how do you learn and execute all these marketing channels AND run your business . . . ?
That's where we come in. As a small business, we understand the challenges that small business owners face, especially when you're first starting out. Whether you're trying to stand out in a crowded market, unsure of how to connect with your target customers, or want to establish a trusted brand, we'd love to answer your questions about taking your startup marketing to the next level.