This fourth of July, maybe you're planning to watch fireworks or attend a parade. Whatever you end up doing, it's a great time to celebrate that we live in a free country where we're free to run our own businesses. But have you ever considered what your life could be like with marketing independence?
---
3 Ways to Gain Your Marketing Independence
As a small business owner, responsibilities often outweigh the freedom that comes with owning a business. And along the way, we've learned it's impossible to be an expert in every aspect of business.
Maybe you've also been craving that freedom to focus on the aspects of your business where you most excel in, but you're unsure how to get there.
So we're going to share three ways you can gain your marketing independence: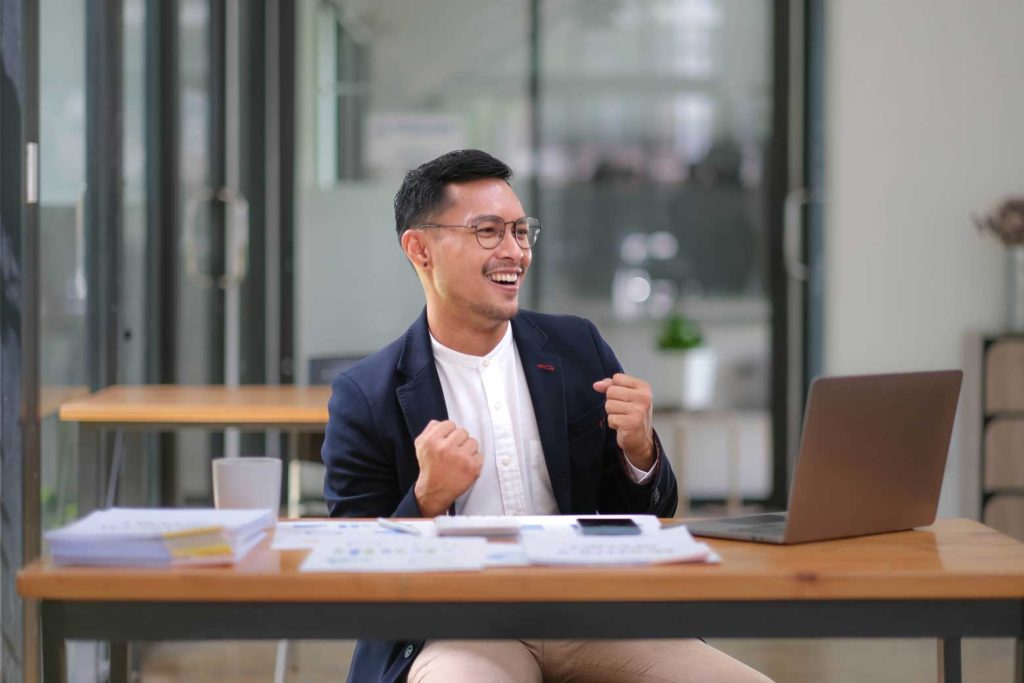 1. Take Ownership of Your Digital Assets
There is a freedom that comes from ownership. While there's certainly nothing wrong with leasing a car or renting a home, there is freedom in owning your vehicle or home. When you own your home, you can decide if you want to replace the carpet, paint the walls, or even renovate your kitchen. But when you rent, there are rules in place that don't allow you to make any significant changes when your home is owned by someone else.
So what are digital assets, and why should you own them?
Digital assets can be anything that can be stored as a file.
Does your business have a website? That's a digital asset.
Do you have a company logo, specially designed graphics that live on your website, project files, videos, or audio clips? All of these can be classified as digital assets.
The second part of the question – why should you own them?
Owning your digital assets will give you freedom to do whatever you want with them.
Do you want to share a testimonial video on your social media pages? You can do that when you own them.
Do you want to change the color of your logo? You can do that when you own it.
Do you want to make small updates to your website? You can also do that when you own it.
But how do you know if you own your digital assets?
If you've hired an agency, a contractor, or a freelancer, you have to check with them. Many business owners don't realize that agencies, designers, and freelancers all have the right to own digital assets – yes, we're talking about your business's assets.
At Paragon Marketing Group, we do not take our clients' assets. After you pay for your assets, they become yours forever – and not just while we work together. If you decide to leave or hire someone else, all your assets will still belong to you. We do not keep them or hold them as leverage against you if you decide to move on from working with us.

Our advice is to check with whoever does your marketing to find out whether or not you own your digital assets. And if it turns out that you are not the owner, find a marketing agency like Paragon Marketing Group that will give you the freedom to own your business's digital assets.
---
2. Gain Independence from Your Competitors
No business wants to look identical to its competitors.
For example, if you had to choose between two different fried chicken restaurants that used the same color scheme, had the exact same menu, were open the same hours, and even hired the same wait staff . . . which would you choose?
You would probably ask what makes each restaurant unique:
What are their differentiators?
What makes one stand out from the other?
Which restaurant has the better chicken?
Obviously, this is a ridiculous question. Of course no two restaurants are identical.
But let's say these places are real. Imagine what would happen if one of the restaurants decided it wanted to be different from their competitor:
What if they updated their logo and colors to fit a theme that supported their mission to be sustainable?
What if this same restaurant updated the format of their menu to make it more readable and clear to customers?
What if they updated their hours and then advertised them across all their listings – social media pages, Google profile, website, so that customers could easily determine when they could patronize it?
What if they shone a light on their uniquely talented wait staff and advertised them on their website?
We could go on with the "what ifs."
So when it comes to gaining independence from your competitors, it's important you don't implement the same exact marketing strategies that they are.
Consider asking yourself questions like these:
Are your competitors using a cookie cutter free website template? Then look into finding a clean, professional look that will accurately reflect your business.
Do all their graphics look the same because they use the free version of a popular design software? Then consider learning (or hiring a professional) to create unique, beautiful graphics that will set your designs apart from your competitors.
If you ever notice your competitors jumping on a bandwagon or following a trend, stop and think about it before you jump on with them. Ask yourself if taking part in something that's trendy is actually going to help market your business . . . or maybe look like you're just trying to fit in with everyone else. And if you're thinking about hiring a marketing agency (or if you already have), ask the hard questions, like how they'll help your business stand apart from the competition.
---
3. Find Freedom in Running Your Business
After all this talk, you might be thinking "these are great ideas, but who has the time?"
We know the struggles that come with running your own business. But no one Paragon employee knows every detail of every aspect of running a business. And if one of us did, that person certainly doesn't have the time to implement every great strategy that exists.
At Paragon Marketing Group, our owner Skip doesn't manage every invoice, design every graphic and website, curate every social media post, pen every video script, or shoot every video. He has a capable team who each uses his or her own expertise to accomplish these tasks.
And having a team of experts to help support Paragon Marketing Group has given Skip great freedom to run his business.
We would love for you to find freedom in running your business, too. And one great way you can do that is to gain some independence in your marketing.
Maybe that looks like hiring a single person in-house to do your marketing.
Maybe that means setting aside a few hours each day to work on marketing, yourself.
Or maybe you could hire a marketing agency like Paragon Marketing Group to run your marketing so you can enjoy the freedom to run your business.
Gaining marketing independence will look different for everyone.
---
Here's a Few Takeaways:
Make sure you own your digital assets (and if you don't, hire someone who will let you).
Differentiate yourself from your competitors (don't become dependent on your competitors for marketing ideas).
Enjoy the freedom of running your business by not taking on all of your marketing alone (find someone who can help).
If you have any questions, we're here, and we're ready to help.
Want to learn more about this topic? Check out our podcast, the Main Street Marketing Podcast, on Spotify, Apple Podcasts, or your audio platform of choice.