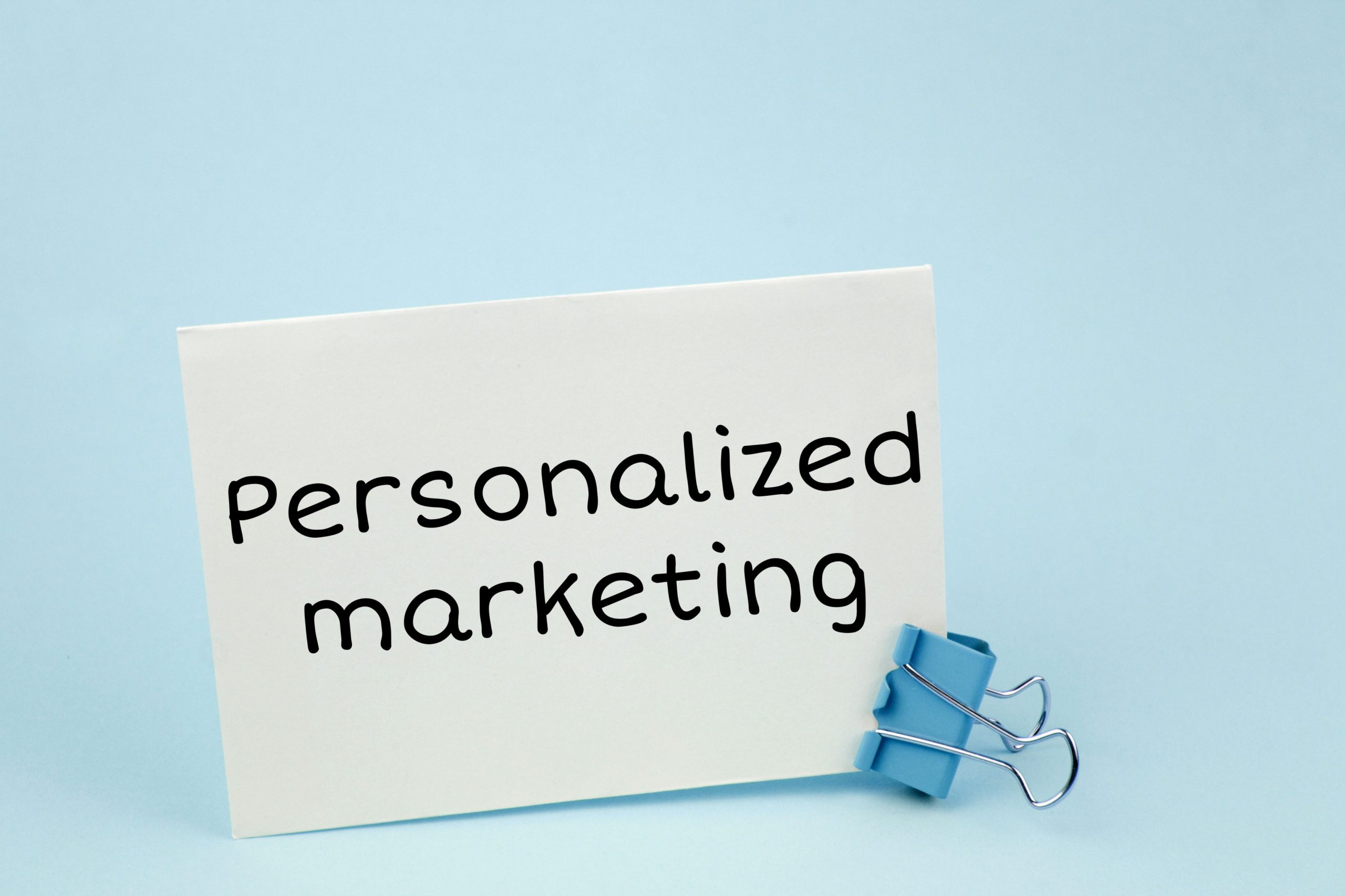 When trying to grow a business, some think that casting a net to a large audience gives them the highest chance of obtaining new customers, but did you know that 80% of consumers are more likely to buy from a company that provides a customized experience? If you're looking to attract consumers and expand your business, personalized marketing is the way to go, and here's why…
What Is Personalized Marketing?
Personalized marketing, or one-on-one marketing, is a strategy targeting individuals based on their past behaviors and interests. For example, when you're watching a YouTube video or online shopping, you'll get ads for something you have searched for in the past. You may also get emails from your favorite online shop with the clothing items you left sitting in your cart.
This kind of marketing is done by gathering customer data from survey feedback, loyalty program information, social media and website engagement, and more.
---
Benefits
Not only is personalization a win for your customers, but it's a win for your business, too.
Increased Customer Loyalty
People like to feel valued and remembered! By individualizing things like email marketing, your customers are more likely to make another purchase. Did you know that 65% of a company's business comes from repeat customers? You create more revenue by keeping current customers happy instead of spending money to acquire new customers.
Better Content
This one can often be overlooked, but is extremely important. By knowing what your customers like, you can create content that is catered to them. In other words, you can bring personality to your content while being engaging and relevant.
Better Marketing ROI
Personalized marketing is actually more cost-effective than traditional advertising. Sending a general ad out will not guarantee the majority of the audience will have a use for the service or product, limiting your return. Even if it means sending it to fewer people, you're more likely to bring in higher revenue with personalized ads. According to this study, personalized marketing can increase sales and deliver up to 8x the ROI (return on investment) on what you spend on marketing.
---
Examples
There are many ways to practice one-on-one marketing, and some will work better for your business than others! Here are some examples to spark some ideas.
Email Marketing
Not only does email marketing have the greatest reach to customers, but it's customizable, personable, and measurable. You can use impactful email subject lines, refer to customers by their name, and include content that they might enjoy. The best part is email marketing allows you to see who is opening your emails, what links they're clicking on within the email, and where they go to when they visit your website.
Customer Surveys
Although you may already have access to customer's information through Google Analytics, ad campaign reports, social media analytics, and SEO (search engine optimization), you can get even more focused information. Don't be afraid to send out a survey to your customers to ask how they feel about your current service and what they want to see from you. You can also ask for general questions like their age, gender, and geographical location, to better cater to them.
Loyalty Programs
According to this study, customers who engage in high-performing loyalty programs are twice as likely to increase their frequency of purchases. Your company can provide customers with coupons, special offers, or discounts in exchange for their loyalty to your business.
Retargeting Ads
Unlike regular banner ads, retargeting ads allow your business to show targeted ads to customers who have already visited your website who didn't complete a conversion like leaving an item in their shopping cart, filling in a contact form, etc. Retargeting ads can increase sales and improve brand awareness when done correctly. Every time customers see an ad with your company's logo, the more they'll recognize your company and make a purchase. You can even retarget customers through Google or Facebook by uploading a list of customer emails you want to target.
---
By prioritizing one-one-one marketing, you're putting your customers first. Not only will you build a better relationship with your customers, but they'll want to keep coming back for more because they understand their value as a loyal customer to your company. If you have questions about personalized marketing, or want to up your marketing game, call Paragon Marketing Group. (262) 443-9092