Blink, and the holiday season is almost upon us! But did you know the holiday marketing season is already here? Which begs the question: are you ready? Despite inflation, this holiday season could likely experience record-high spending. We want to help you prepare your business by offering our top 12 holiday marketing tips.
---
12 Holiday Marketing Tips
Now, you might be wondering why 12 tips. Why not 5 or 10? Well, there are 12 days of Christmas. Jesus had 12 disciples. There are 12 months in a year. And you probably need to prepare for what could be your busiest month of sales, which also happens to be during the 12th month of the year. Plus, we're fans of the number 12. So without further ado, here are our 12 holiday marketing tips: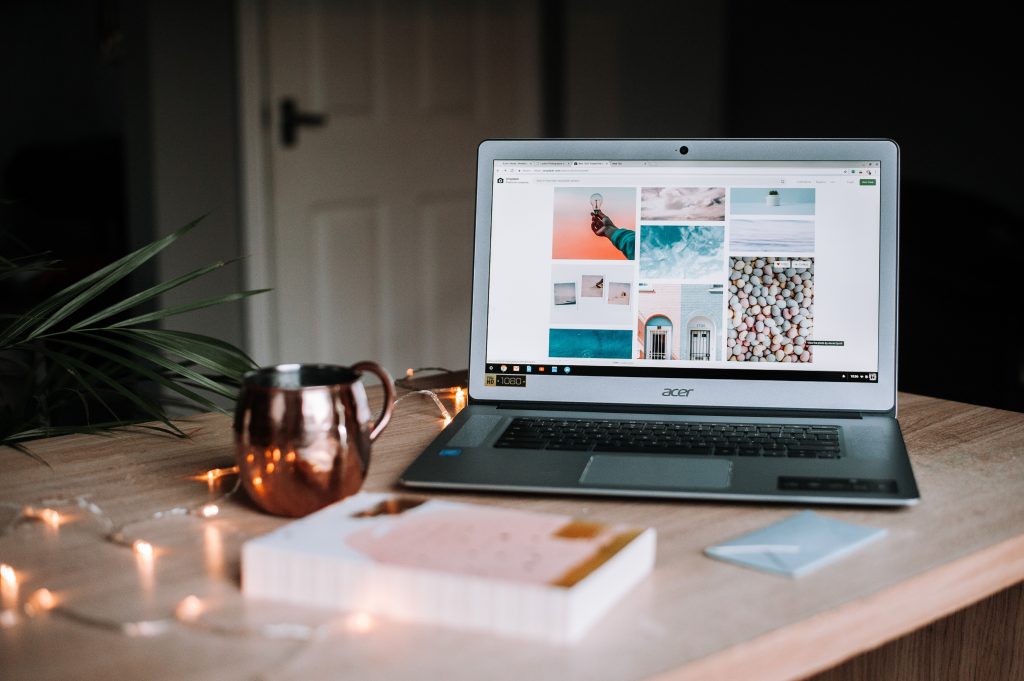 1. Be Honest with Buyers
It goes without saying that you should be honest with your customers. And now more than ever, people crave authenticity in this highly commercialized season we refer to as "the holidays." Maybe you're struggling to offer a certain service or product due to supply issues. Tell your customers upfront. Or perhaps you've had to make significant changes to your business due to economic pressures. Either way, communicating the truth will establish your business's credibility and build trustworthiness with customers.
Source: Rio SEO
2. Connect with Customers Using Holiday Cards
The holidays are overstuffed with commercialism, but that doesn't mean you can't find a meaningful way to connect with them. A handwritten and/or photo card creates connection with customers and offers a glimpse of the person behind the business. Or, you could always send a digital holiday card that could be the start of a marketing campaign. Whichever way you do it, don't miss out on this chance to connect with your customers.
Source: NetSuite
3. Develop Discounts During Inflation
Most consumers expect their holiday shopping to be affected by inflation this year. This creates a great opportunity for business owners to highlight deals, discounts, and special sales. Shoppers will be looking for new, creative ways to save money. With everyone feeling the impact of trying financial times, there's no better time to offer holiday deals for frugal spenders.
Sources: Numerator, Nextdoor for Business
4. Excite Your Early Shoppers
We're in the final quarter of the year. Some of your customers might have already FINISHED their holiday shopping! But that's no reason to panic. According to eMarketer, 40% of shoppers plan to start their holiday spending during these last two months of the year. Gone are the days of most shopping happening in the few days leading up to the Christmas holiday. Reward the shoppers who are prepared to spend early and start marketing your holiday deals and specials now!
5. Get Your Gift Cards Ready
Unfortunately, since the outbreak of Covid-19, many businesses have struggled to keep up with high demand and supply chain issues. Now is the perfect time to get your gift cards ready. Not only do they make great gifts for business partners or faraway friends and family, but the numbers are also in your favor: last holiday season saw a 27% increase in gift cards.
Sources: Cardlytics, Nextdoor for Business
6. Keep Your Customers Top of Mind
For many people, the holiday season is not so much the "most wonderful time of the year," but rather the most stressful time of the year. All of us can recall a time when we weren't treated with respect by a business. Or, maybe we had a terrible experience, but the business had no solutions to offer. Sometimes it's easy to forget what it's like to be the customer. So as you make your marketing plans for the holiday season, make sure you're keeping your customers in the front of your mind when making decisions.
Source: WP Swings
7. Mobilize Your Site for Mobile Users
More people are shopping on their smartphones and tablets today, and you want your digital presence ready for the season, too. Whether you're B2B or B2C, your site visitors want to have a pleasant online experience. Why is this so important? It will keep them on your site longer, AND make them more likely to purchase if it's easy. Optimizing your site for mobile will enable your page to load faster and could play a big role in increasing your sales, especially with increased web traffic around the holidays.
Sources: PageFly, Think With Google
8. Review Prior Year Results
When in doubt of where to start with your holiday marketing plan, look at how your business performed during last year's holiday season. Whether you want to do a deep dive into Google Analytics, consider former successful (or failed) marketing campaigns, or repeat small changes that unexpectedly increased sales, historical information often offers a wealth of information.
Source: NetSuite
9. Send Fewer Emails to Keep Subscribers
How many times have you unsubscribed from businesses that seemed like they had nothing better to do than spam your email inbox? Now email marketing is a valuable, tried and true marketing method. But especially around the holidays, consumers receive countless emails. Even multiple per day from the same company! Give your email subscribers the gift of limited emails this holiday season.
Source: Ignite Visibility
10. Stick to Social Media Marketing
Social media is an ideal marketing channel to use year-round, and there's no exception to that fact this holiday season. Nearly three quarters of global marketers utilize social media marketing, and you should too. In addition to paid advertising, posting giveaways or contests on social media is a great way to capture organic leads during the holidays.
Sources: HubSpot, Ignite Visibility
11. Utilize User Reviews
Now more than ever, businesses need to offer proof that their product or service is, indeed, worth it. And while there are many ways to approach that, user reviews act as a great proof of concept. Whether you're highlighting 5-star reviews on your website, showcasing well-known customers, or filming a moving testimonial, the holiday season is the time to emphasize positive user reviews.
Source: WP Swings
12. Winterize Your Web Presence
It's not just our homes, vehicles, or boats that need winterizing in Wisconsin (or anywhere north, for that matter). Don't neglect your online marketing presence. Updating your Facebook cover photo, using a catchy blog post title (we think ours is pretty good!), or giving your website a festive look will get your customers in the holiday spirit while also demonstrating your business's attention to detail and ability to stay current.
Source: WP Swings
---
There are so many ways you can maximize your marketing for the holiday season! We hope these holiday marketing tips will help your business succeed and sell during the holidays. Whether you're gearing up for a busy shopping time or just need help with your marketing, contact Paragon Marketing Group for all your seasonal and non-seasonal marketing needs.