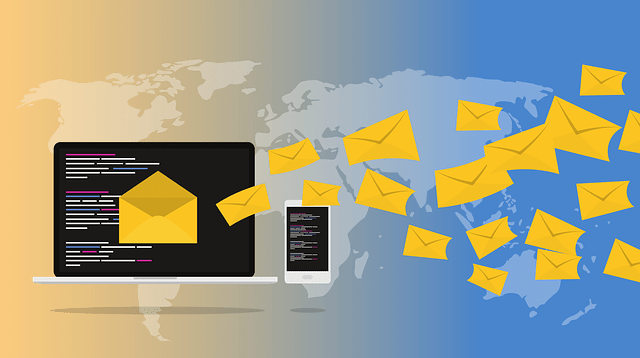 When you think of marketing in 2020, you probably aren't thinking of the positive impacts – or any impact – of email marketing. Many believe that email promotions are dead, but a recent study found that there are 3.9 billion daily email users and 73% of millennials prefer communication from businesses via email.
---
Positive Impacts of Email Marketing
What are some of the positive impacts of email marketing? With email marketing, you can . . .
Increase Communication with Current Customers
Email marketing is a great way to increase loyalty with your current customers. This is because customers must ask to receive emails by manually signing up for your newsletter. This allows you to communicate with your consumers on a broader level but you still control how personalized the contents of the email can be.
Educate Your Customers
As stated above, you get to personalize what goes into your emails. This type of marketing is to not only sell a product but to also educate your clients on matters related to your services as well as your company's values.
Improve Sales
Did you know that 59% of marketers say email is their biggest source of ROI (Return On Investment)? Your email marketing campaigns should include messages to encourage your customers to purchase products. They may be more likely to make a purchase because they actively chose to receive messages like these from you. Email marketing allows the ease of purchasing a product with no more than two clicks. With a catchy tagline, your email can take a customer right to the checkout page of a product on your website.
Increase your Value
After some trial and error, you'll be able to discover what communication strategy works best with your customers. Once you do, your customers will pay more attention to the message in each email. In return, you'll be able to establish the brand of your business and create a closer relationship with your clients.
Reach People from Anywhere Instantly
Email marketing reaches customers faster than a social media post. This is because the email notification shows up on a smartphone as it's sent out. Rather than having to scroll through Instagram or Facebook to see the post, it's instant. People are constantly checking their emails: first thing in the morning at work, while at lunch, and even when lounging around.
Learn What Works
Email marketing is another way for you to monitor what's working and what's not based on clicks. After sending out a campaign, you can look back and see which links had the most amount of traffic. From there, try incorporating more of that topic into your emails, social media posts, and advertisements.
---
These are just six of several positive impacts of email marketing. The best news is, it's cheap and easy to get started with it! Call or message Paragon Marketing Group today (262) 443-9092.