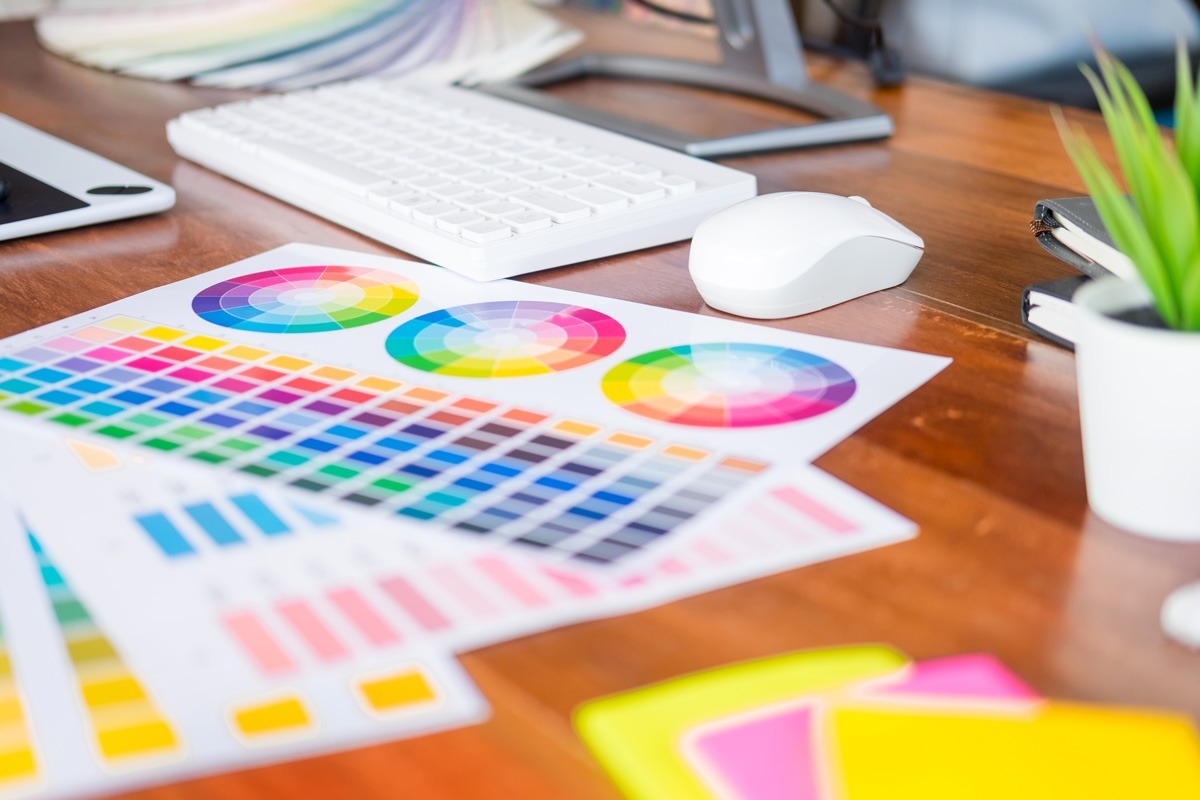 Fall is the season of change, so what better time than now to change up your business' graphic design strategy? There are a lot of bases to cover when it comes to professional graphic design. This includes colors and patterns, logo design, digital ad graphics, brochure layout, and much more.
---
Professional Design Offerings
Our graphic design team at Paragon Marketing Group has the resources you need to create a new strategy. Keep reading to find out what services we offer and how they can be beneficial to you!
Branding
It can be difficult to create or find a new image for your company. We want to showcase your business's story through your logo, color scheme, and overall aesthetic of your online presence. Our trained staff has extensive knowledge on professional design tools like Adobe Photoshop, Illustrator, and InDesign to create exactly what you're looking for. If you need some more guidance on rebranding, check out our blog on the importance of professional graphic design before taking the next step.
Advertisements
And we're not just talking about social media ads. When you think about it, everything your business does is a sort of advertisement. This is why it's important to design a logo and pick a font and color scheme throughout all your marketing. When your customers see your posts online or brochures at local events, you're creating consistency in your advertising, which shows professionalism.
Remember that advertising isn't only online. Here at Paragon, we can help you create posters, mailers, postcards, newspaper ads, and more. If you host any in-person event, your venue probably has a banner, t-shirts, or cup koozies with your company's logo. It's okay if you don't know what would work best for your company's logo. We can work with you to find the perfect design and colors.
Presentation Design
Do you have an important presentation for a livestream, pitch, or meeting that you need to create? It can become overwhelming to create a PowerPoint that follows the style of your business. It may be the last thing on your to-do list, which is why we've got you covered with Keynote and PowerPoint design.
With an important speech or gathering, having creative assets to assist your presentation can really take your business to the next level. Providing handouts and flyers to your audience can help seal the deal by allowing them to follow along with your presentation and get a closer look at your products and services.
---
We want you to do your job to the best of your ability. Why? So we can help you by doing our job to the best of our abilities! It's okay if you're completely new to the world of graphic design or if you come to us with a notebook full of ideas. Our team can help you out at any stage in the creative process, and we won't stop until your expectations are exceeded. Call us at (262) 443-9092 or email us at [email protected] for more information.