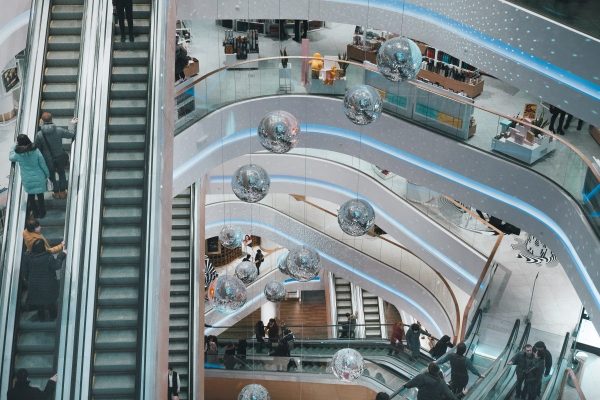 Marketing in the retail world can be a lot of fun. It also can be very time consuming and monotonous. However, without marketing in the retail world, you will not maintain or grow. Retail has an attrition rate and it doesn't matter how long you have been in business or how great of a reputation you have, there still has to be marketing. You have to replace the people you lose yearly or you might as well shut your doors right now. How do you do this, is the question and how do you do it well?
1. It all starts with building a brand. You have to have a brand recognition or you will not grow. When people think of the typical products you sell, you want your name to come to mind first. In marketing, there is a rule called the rule of seven. Now, some marketers will say it is the rule of 10 or a rule of 5, regardless, it is still important that you follow it. A person must see your brand 7 times before they start thinking about you for a certain product. How those 7 times is achieved can be hard, however, the rest of this blog explains a few tricks.
2. How you are found is important and that is where listings come into the equation. There are literally hundreds of sites that your business should be listed on depending on exactly what your product is. Personally, I believe that if you are listed properly on the top sites then the rest will follow over time. What people do not realize is that everything HAS to be exactly the same across all of your online listings, right down to the dot in the same place.
3. Social media marketing is going to give you the most bang for your buck. Depending on your demographic you will utilize Facebook, Instagram, Twitter, or LinkedIn. Anyone of these 4 are going to be important, however, the two most important are going to be Facebook and Twitter. The most important thing with these platforms is to not post just 1 time per week about your store and expect people to flock in. You have to post regularly and you have to not only educate the consumer about you but also about your products.
4. You have to create a personalized experience. Just as we talked about social being important well, so is mobile marketing. It is said that 58% of people will look on cell phones before they look for your store on a desktop or laptop. With the world of artificial intelligence growing it is very important to learn new ways to use personalized mobile marketing in order to attract new clients.
5. Reward programs are becoming very popular. Create an awards program through email marketing and offer a free product for being a member of your newsletter program. Once you start getting emails from consumers, do not miss a single month of sending newsletters out. I would suggest that you send out an email at a minimum of bi-weekly. One can be a newsletter talking about anything new that you have done and the other can be an offer of the month for members of the group.
6. People will come in and spend more if they know you are supporting the community. Your local chamber of commerce or business group will have a list of events that are community-based in order to help you find a great charity or event to support. Once you find one, offer your support or sponsorship then market about your contribution. Millennials today want to know that you support a charity or local event. They will remember that and come back to you because of it.
Having a retail establishment is a very exciting and fun thing. In today's world, you have a great opportunity to provide a great location for people to get what you need. The more people that know who you are, the better. With the digital world, you have a great opportunity to tell the world about you! Have fun with it but remember to be respectful and responsible. You will be successful with these suggestions.