If you own a small business, at some point you've probably been told you need a website. But with social media networks and so many cheap or free website options out there today, you might question how you should go about creating a website or whether you should even have one in the first place. Is it even necessary for your small business to have one . . . ?
---
4 Reasons Having a Website Is Critical to Your Business
At Paragon Marketing Group, we've fielded every type of question about websites, from why social media isn't a replacement for a website, to the benefits of getting a website for your business, to why getting a cheap or free website might not be the best idea.
So today, we're going to answer our clients' frequently asked questions about websites.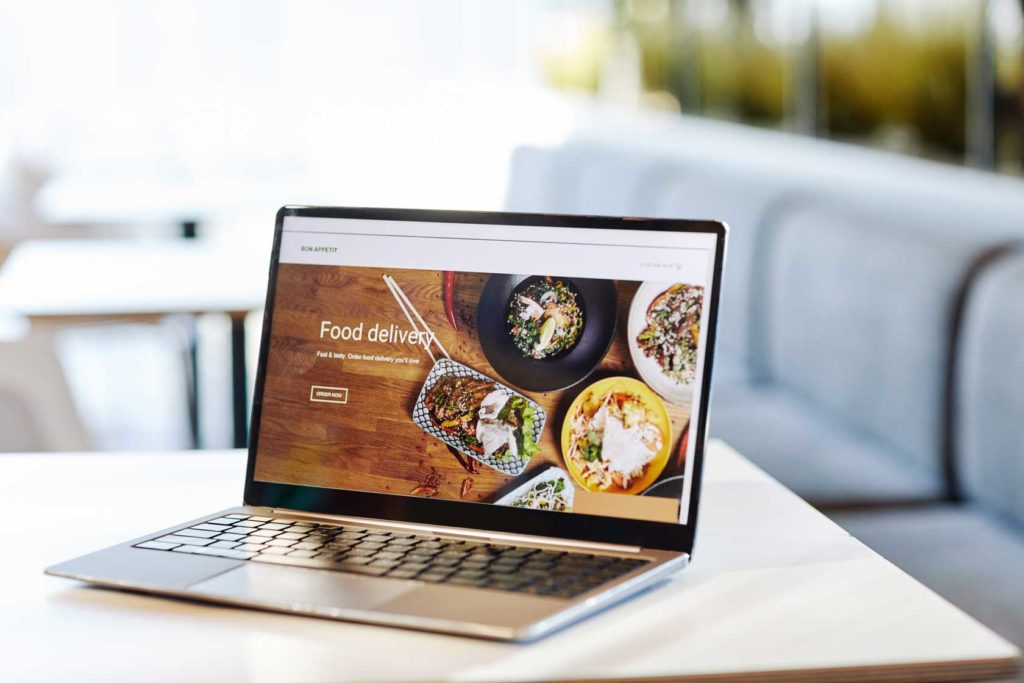 1. Client Question: Why Is Social Media Not a Replacement for a Website?
We've all heard someone say, "I have a Facebook, Instagram, LinkedIn, TikTok page. I don't need a website." So then why are social media platforms not a replacement for a website for small businesses?
Paragon's Answer:
You don't own social media pages. Facebook, Instagram, or any other social network can and will go down from time to time. You don't have control over social media platforms' appearance or features.
You're limited with SEO options when you don't have a website. When people use search engines, your website can be optimized for local searches to attract an audience.
Websites offer credibility. And people buy from businesses they know, like, and trust.
You can have a consumer's full attention with your website. Rather, you have to compete for it on social media.
Websites are far more multi-functional than social media posts. Websites can include resources, a blog, have ecommerce capabilities, be promotional, and informative.
You don't have a landing place without a website. You can't direct your social media traffic anywhere that will cause your customers to convert when there's no destination to direct traffic.
---
2. Client Question: What Are the Benefits of Having a Website?
So now that we understand why social media can't replace a website, what are the biggest benefits of a small business having a website?
Paragon's Answer:
Your website is the front window to your business. Online, your website is the front window for your storefront.
A website makes your business look professional. Anyone can get a Facebook page; creating a professional website is not free.
A website is a step in the customer's journey. If they want to learn more about your business, where can they go to do that?
Local businesses benefit largely from having a website:
---
3. Client Question: Why Is Getting a Free or Cheap Website a Bad Idea?
We're all trying to save money and cut corners today, but why do we recommend someone get a professional website designed rather than go the free or cheap route?
Paragon's Answer:
A free web address (domain) can appear unprofessional. Do you think consumers will take a site like

[email protected]

seriously?
Free websites often come with irrelevant or inappropriate ads. These ads often look tacky and unprofessional, and they're usually unrelated to your business entirely.
Your website could get shut down at any time since you don't own it. Being free means you don't own your site, which means you can't control what happens with your site.
Your information can be sold to third parties with no repercussions. Today, these companies trade information, and you may start receiving email and phone spam, even though you didn't give your information to third-parties directly.
Many free website services have little security and can often distribute malware. Unfortunately, free or cheap websites lack the security you need to protect not only business information, but also any other information you store on your computer.
You don't want to have to redo it a year from now when it no longer meets your needs. What can seem great upfront often fails to meet your needs as you grow and may become more work in the long term for you.
---
4. Client Question: What Is Web Hosting/Maintenance, and Why Do I Need Them?
In marketing, we hear a lot of terms get thrown around, like "web hosting" or "web maintenance." But many people have no idea what these things are, much less understand why they're really important.
Paragon's Answer:
Web Hosting

A web hosting service gives your site a place to live and allows your website to be live. If you want your site to be visible, then you must get web hosting.

Essentially, web hosting provides a secure place to store online content; it's like a digital repository.
Web Maintenance

Web maintenance keeps your site up-to-date and running smoothly.
It's every business owner's worst nightmare for the company website to go down. That's why we'll test for any issues before it goes live, keep it up-to-date, and scan for any hackers or malware.
---
Here's a Few Takeaways:
Social media profiles like Facebook or Instagram are not replacements for a business website.
70% of consumers will visit a store because of information found online is one of the biggest benefits of having a professional website.
Web hosting and maintenance are necessary to keep your website secure and running smoothly.
---
If you've been considering getting a professional website for your business, we hope we were able to answer a few of your questions.
At Paragon, we understand how critical having a website can be in your small business's success. As always, we want to be a resource for you. So as you have questions, we'll be here to answer them.
Want to learn more about this topic? Check out our podcast, the Main Street Marketing Podcast, on Spotify, Apple Podcasts, or your audio platform of choice.