"Don't be a fool and make these marketing mistakes."
Um . . . what?
We promise this isn't a prank or an April Fool's Joke. We're not calling anyone a fool. Rather, as a small business, one of our biggest desires is that other business owners not make some of the most common marketing mistakes we've seen over the last several years.
---
Don't Make These Top 10 Marketing Mistakes
Now maybe you've made some of these. Or maybe you're looking for some tips on how to avoid making these mistakes. Either way, here are the top 10 marketing mistakes we've seen: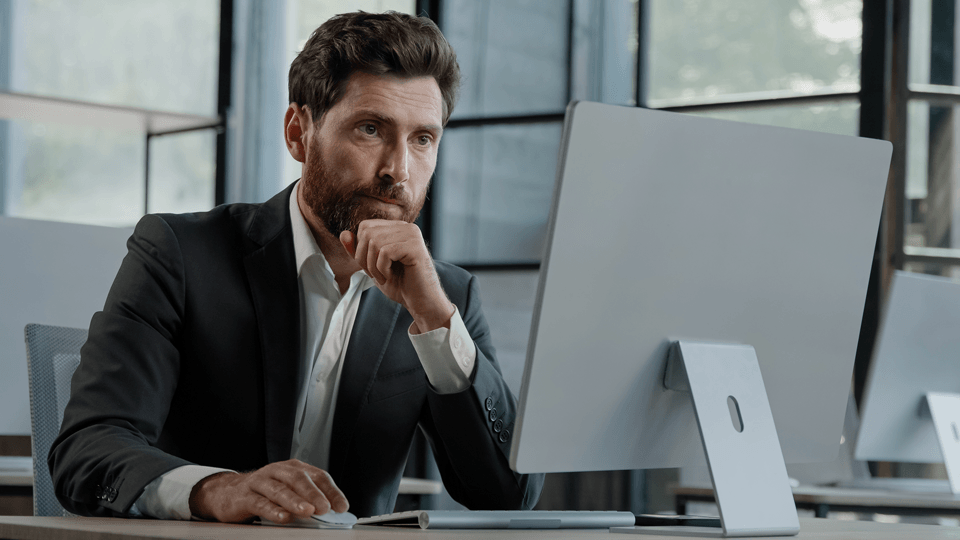 Mistake #1
Your business doesn't have a website OR your website is outdated.
Having a sleek, professional, and updated website is a vital part of your web presence. Not only will a website help your customers find your business online, but it will also give your business more credibility than organizations with just social media sites.
Mistake #2
You aren't thinking about your mobile viewers.
More customers are conducting business, making purchases, and scheduling appointments on their phones today. So every business needs an attractive, functional, responsive, and mobile-friendly website that will serve your customers where they are and encourage them to spend more time on your site. Because more time on your site means a higher likelihood of them making a purchase.
Mistake #3
You don't know who your audience is, where to find them, or how to reach them.
This is where marketing strategy comes into play. If you're just throwing content onto the internet, there's no way you can track, measure, or even hope for success. Determining who your target audience is (and where to find them) is a crucial step you should take before deciding which marketing channels to use.
Mistake #4
You don't know who your competitors are or what they're doing.
As a small business, you have to work even harder to get your message out there when you have competitors. Learning who your competitors are and what they're doing — as in what's working and what's not — is vital to help you differentiate your business from the competition.
Mistake #5
You're under-utilizing OR over-utilizing your social media channels.
Most people are on at least one social channel, if not several. This is great news, because that means your customers are ready and waiting for your business to interact with them! But successful social media requires a plan. Are you posting once every 6 months, or 6 times a day? You don't want your audience to forget about you, but you also don't want to annoy them. Come up with a plan and then consistently post to your social channels.
Mistake #6
Your business is difficult for your customers to find.
Before you can build trust with potential clients, listing your business in leading directories will make your business visible and easy to find. Plus, making your business easy to find in leading applications, search engines, and other directories will provide the validity your business needs to be established online.
Mistake #7
You're hoping rather than creating a well-thought plan and strategy to accomplish your marketing goals.
We often don't put enough stock into our plans. It's so much easier to come up with a few marketing goals and then hope for the best! But marketing goals shouldn't be just unfulfilled New Year's resolutions. Schedule time to come up with a plan (or contact us so we can help you make one!), write down all your goals and your plans to accomplish them, and then start executing.
Mistake #8
You aren't distinguishing your products/services from your competition.
For better or worse, you know you're not the only business owner selling your product or service. You likely have local, regional, and national competitors vying for the same customers as you. That's why it's so important to differentiate your product or service. Ask yourself what separates you from all your competitors. Why should customers buy from you rather than from someone else?
Mistake #9
You're trying to do all the marketing yourself OR you're not doing any marketing at all.
Perhaps you're trying to figure out how to market your business, or maybe you've even wondered how much money you should spend on marketing per month. Have you ever wondered how you're supposed to have time to do all your marketing while trying to run your business? Whether you need to delegate marketing responsibilities to other staff or outsource your marketing altogether, we recommend not trying to do it all yourself. In fact, that's where our company tagline comes into play: "You run your business, we run your marketing." If you're interested in outsourcing any of your marketing, we'd love to help you.
Mistake #10
You consider marketing an expense rather than an investment.
Like all things in life, it's much easier to focus on the short-term than the long-term. Yes, it does cost money to outsource your marketing, but as a marketing agency, we stand by the belief that it's so much more a long-term investment in your business rather than a short-term expense.
---
Let's face it — no one is perfect at marketing. No business owner has all the answers and can do everything perfectly. In a way, we're all fools to an extent, because it's impossible to know everything. And even if we did know everything about running a business, our time can't fully be dedicated to marketing our businesses.
And that's really where we come in. At Paragon Marketing Group, we understand exactly what it's like to feel overwhelmed. We know what it's like to wear all the hats and juggle all the balls. We've been in your shoes before. And that's why it's so important that we not only help other small businesses like us, but also be a marketing resource that you can access whenever you need.
Want to learn more about this topic? Check out our podcast, the Main Street Marketing Podcast, on Spotify, Apple Podcasts, or your audio platform of choice.