When it comes to video marketing, it can be overwhelming to know where to start. There are so many places consumers view video today – billboards, social media, websites, TV, search engines, apps. Plus, people are no longer watching video just on their TVs or computers. Now it's convenient to watch on smartphones, tablets, and even e-readers. Which is all the more reason it's important to update your video marketing for your business.
---
Why Should You Update Your Video Marketing?
Here are three reasons you should update your video marketing now:
1. Your Aesthetics & Content Need A Refresh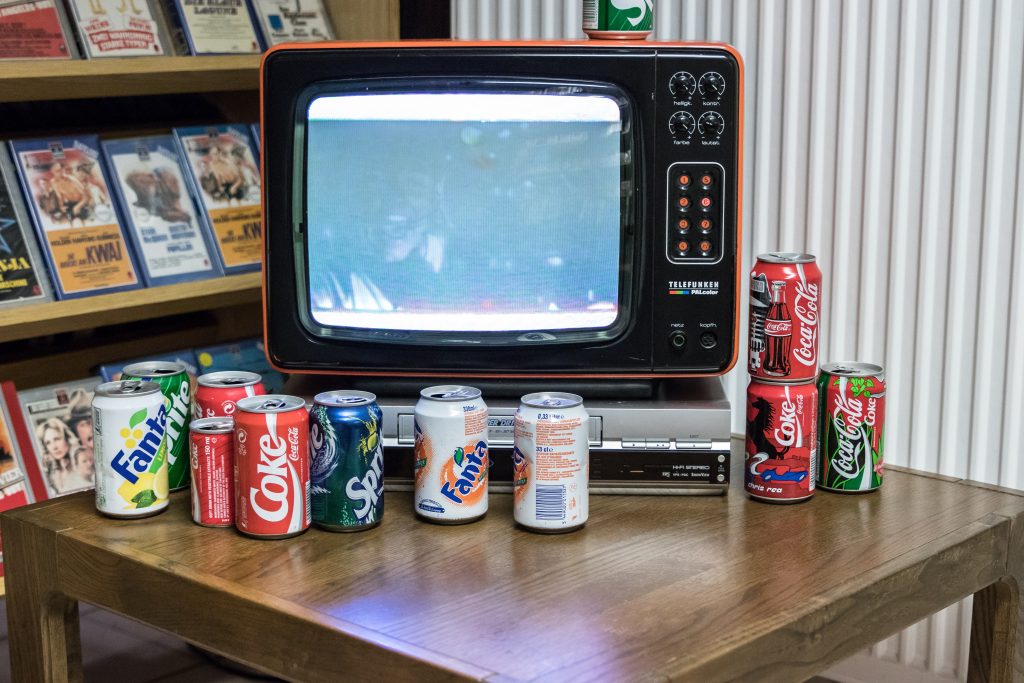 Now if your video marketing hasn't changed since the 1990s, you don't need us to tell you they desperately need an update. But it's not the 2000s or even 2010s anymore either, The Internet is constantly changing, and so should your online presence, video included. Are the people, the styles, the objects, or the technology in your videos outdated? A good way to find out is to put yourself in the following fictional scenario: If you were to approach a potential customer in person wearing the same style, showing the same objects, and using the same technology in your videos, would that customer be more focused on your appearance or your message?
Perhaps it's not the tangible items that need to change in your video marketing. Is data or information in your video current? Today's consumers are highly intelligent. With new information readily available online, having updated, accurate information in your video marketing is vital if you want customers to take your business seriously.
Source: NG Production Films
2. Your Customer Base Has Expanded
It's certainly good news when your customer base is expanding. But with growth comes change. Remember when we mentioned there are so many ways for people to consume video today? That means your video marketing net should widen to capture more demographics and types of people. While every business has its target demographic, limiting your video marketing to attract a narrow set of people increases your potential to lose sales and customers.
A large part of online video consumption comes from newer social media platforms. TikTok didn't exist until 2016. Stories and Reels are newer options to share video on Facebook and Instagram. And let's not forget about LinkedIn. As of 2019, LinkedIn is the most trusted social platform for credible content. Yet only about 1% of users shared posts then! Consider that a huge opportunity to establish your business as a trusted authority in your industry using video content.
3. Your Videos Are Getting Lost in the Shuffle
Have you heard of the term "ad fatigue"? Elevato describes it as "a phenomenon that occurs when an audience becomes desensitized to an ad set causing ad efficiency to decrease." In simpler terms, people are tired of seeing ads. This reinforces our earlier point: video is everywhere. But as a business who wants to stand out in the crowd rather than get lost in the shuffle, your video ads need to be different. How? By telling a story. Stop selling! People have been telling stories since the beginning of time. Your video marketing might have current content and subject matter, but if you're trying to sell rather tell, you probably need to update your videos.
Another element that can impact your videos' reach relates to branding. Video marketing is a great way to reinforce your brand using your logo, brand colors, and even tone. Does your company have a mission? Make sure every video you put out there reflects it. Does your company sell a humorous product? Or is your company a non-profit with a serious mission? Whatever tone your business adopts, be sure to create video content that aligns with your company's vision.
Source: The Social Shake-Up
---
If there's one takeaway here, it's that video isn't going anywhere. We encourage you to review your video marketing and ask yourself the following questions: Is the subject matter or information out of date? Are your videos failing to capture more demographics? Do your videos reflect your company's mission and vision? Is your brand obvious in your videos?
Before we became the full-marketing agency you know as Paragon Marketing Group today, we were formerly a video production company. And with that experiences comes a world of knowledge that we are passionate about sharing with other businesses, just like yours. If you're ready to update your video marketing, contact us today!