It's summer time! The sun is shining, the temperature is up, students are out on summer break, and many people are getting ready to go on vacation. You might also be preparing to go on a much needed (and well-deserved) vacation. But just because you can go on vacation doesn't mean your marketing should.
Today, we're going to give you three reasons why your marketing can't take a vacation . . .
---
3 Reasons Your Marketing Can't Take a Vacation
It might only seem fair that your marketing should get a break (or better, you), but we stand firm behind these three reasons your marketing shouldn't stop over the summer months.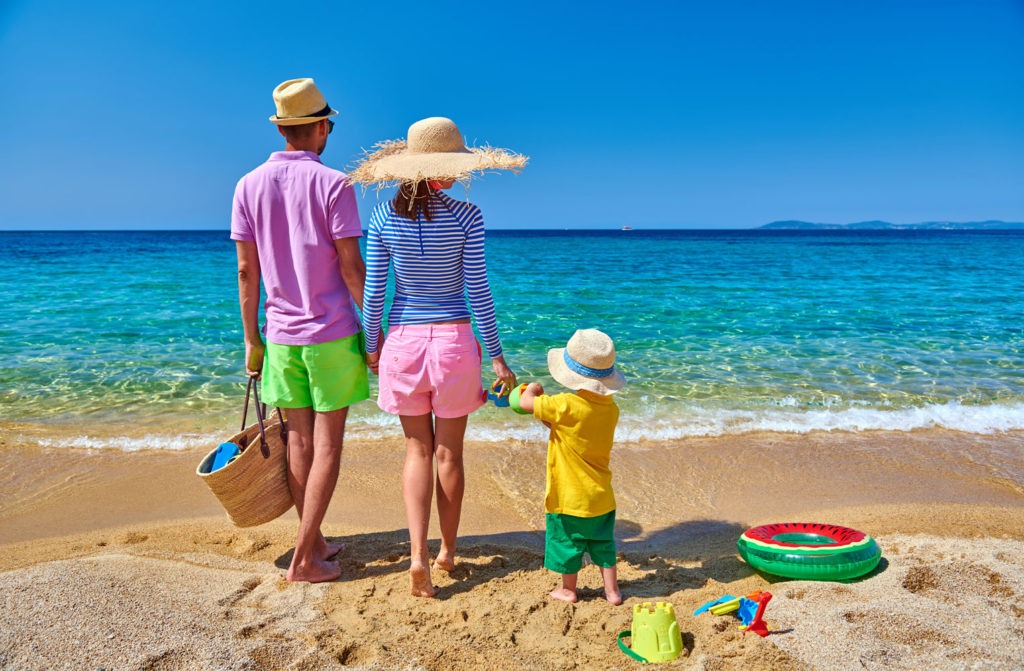 1. Your Business Will Take a Hit
If you've read any of our former posts, you've probably heard us say this many times before, but we'll say it again: you should view marketing as an investment, not an expense.
Marketing has so many positive functions in your business. It . . .
Informs and educates people about your business and your products/services.
Keeps your customers engaged and builds credibility not just for your current customers but also for your new customers.
Enhances your business's reputation from having a professional website to represent your business, to five-star reviews on your Google profile, to great customer service on your social media profiles.
Gives you leads and generates interest in your business which leads to sales.
Grows your business as you implement marketing strategies.
So if you understand even just a little bit about how much value marketing offers your business, imagine what would happen if you stopped marketing altogether.
Let's say you stopped updating your website. You stopped Google ads, didn't bother updating videos on your site from 10 years ago, and stopped posting to your social media profiles. Your digital graphics are at least 7 years old. Your Google profile doesn't have your business's updated address, hours, or phone number. You stopped implementing SEO keywords into your blog, website, and social media strategy.
Alone, these issues might not seem like a big deal. But when you start to look at the big picture, you'll notice that when you stop marketing your business, you have a LOT to lose, like . . .
Leads, because they've never heard of your business.
Credibility, because your listings aren't up-to-date.
Engagement, because you stopped engaging with them.
Reputation, because your site and graphics aren't professional.
Visibility, because you aren't implementing SEO.
An edge over competitors, because they didn't stop marketing . . . YOU did.
---
2. Your Competitors Won't Take a Vacation
Let's backtrack here for a second.
If you're a business owner, you're really busy. You're juggling a lot. You're working through the challenge of owning a business and trying to market it at the same time.
Running a business isn't easy, so of course, trying to do all your business marketing is a major undertaking.
If you're taking a break from your marketing, you might just feel burnt out. You might be struggling financially and feel like you can't dedicate any of your budget to marketing. Or you might not even be purposefully taking a marketing vacation . . . maybe you've been so busy, you're just doing as much as you can and marketing is on the back burner.
Whether you're actively marketing or taking a break, remember this: your competitors aren't taking a vacation. Your competitors are actively marketing their businesses. They're going after the same clients as you are. They're probably viewing your website and trying to find out how they can differentiate themselves from you. Maybe they're watching your social media strategy and replicating whatever you're doing because it's working. Perhaps they're targeting the same locations as you. They might even have similar brand colors as your business. They're working to educate their clients – and future clients – on the same things.
So if your competitors aren't taking a marketing vacation, then guess what . . . you shouldn't be either!
But what are you supposed to do if you don't have time for your marketing . . . ?
Well . . .
---
3. You Have Other Marketing Options
We've already established why you shouldn't take a vacation from your marketing.
And perhaps there's a good chance that if you are taking a marketing break, it's not that you want to . . . you just need help.
Think of it like this: when you go on vacation and leave your kids at home, you don't just tell them, "Hey, have a great week – figure things out!" (Can you imagine what your 5-year-old or 10-year-old would do?)
Or perhaps when you go on vacation, you have a couple dogs. You don't just leave out the bag of food and wish them good luck. You bring them to a doggy daycare or invite over a trusted friend or relative to watch them.
And for those of us who like plants, we don't go on vacation for two weeks and never ask anyone to water them . . .
So just like our kids, our pets, and even our plants need looking after when we're on vacation, so does your marketing.
As a business owner, you might not even remember what it feels like to go on vacation. Most business owners can share stories of working grueling hours, rarely getting enough sleep, and just barely managing their lives outside of work. But sometimes, you deserve to go on vacation.
And the even better news? You can go on that vacation. Just make sure you leave your marketing in trusted hands.
At Paragon Marketing Group, we're here so you can take the vacation, that well-deserved time off from work. Our tagline says it well:
"You run your business, we'll run your marketing.

Paragon Marketing Group
---
You don't want your business to suffer because you haven't been marketing. And you don't want to lose business to your competitors because you don't have the time to market.
Whether you need to lighten your workload and hand off some of your marketing tasks, or you're looking to completely get marketing off your plate, Paragon Marketing Group is here to help.
Want to learn more about this topic? Check out our podcast, the Main Street Marketing Podcast, on Spotify, Apple Podcasts, or your audio platform of choice.